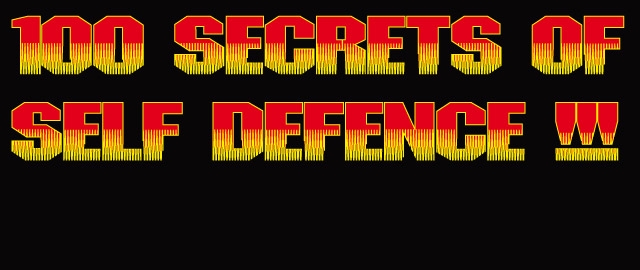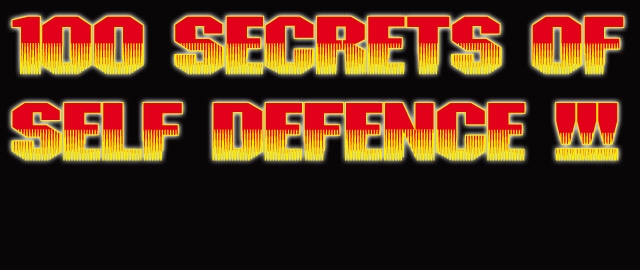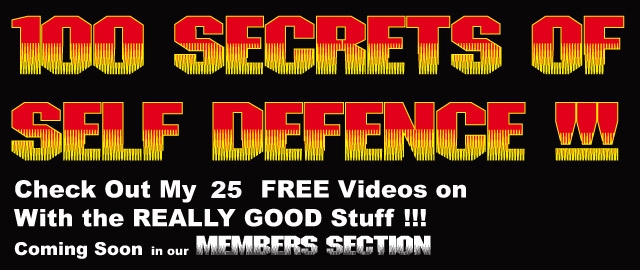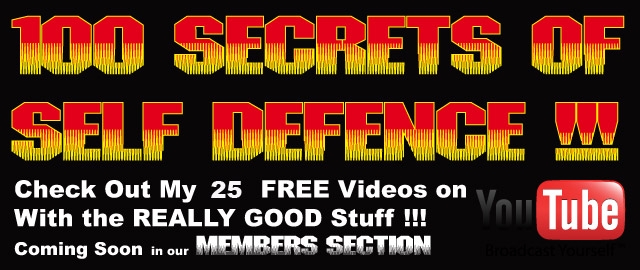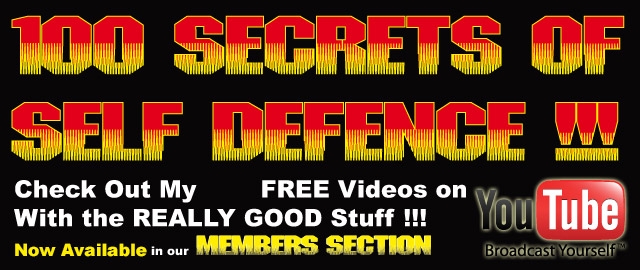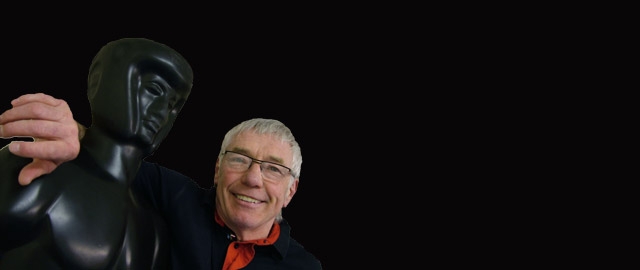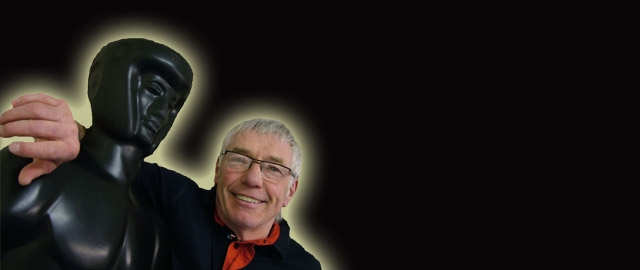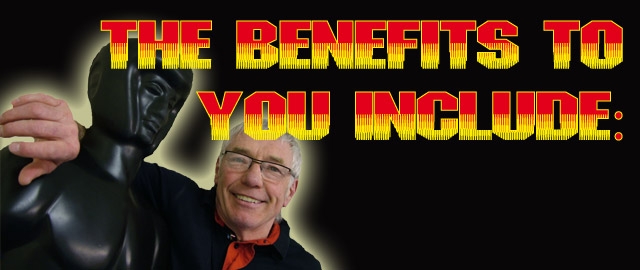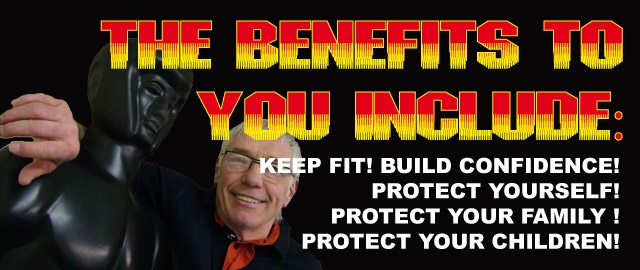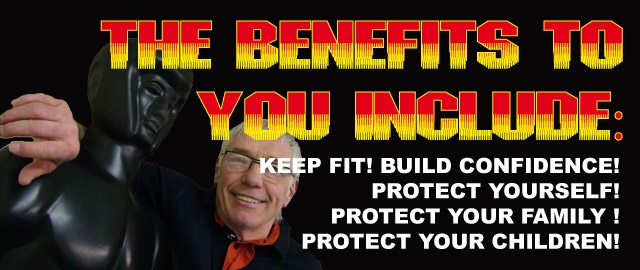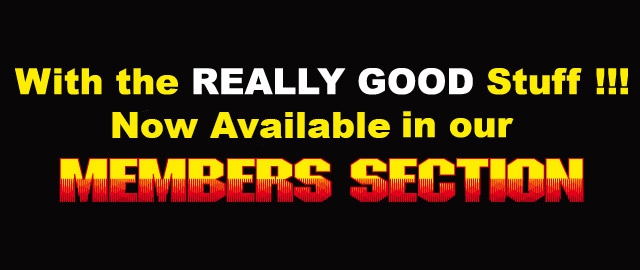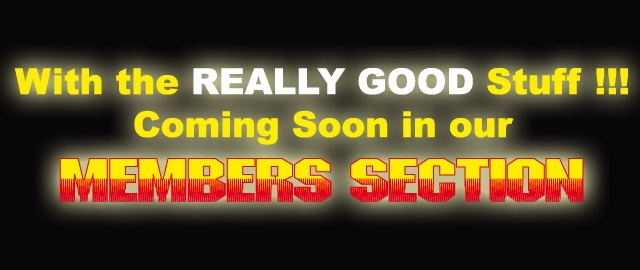 Self Defence North East England
Last Updated Wednesday 23rd June 2016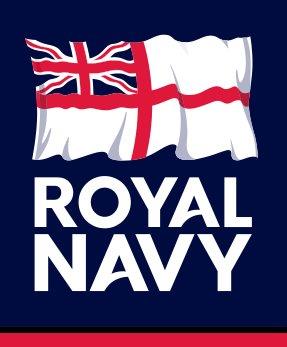 Talk given to the Royal Marines by Owen Murray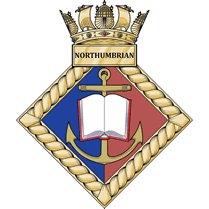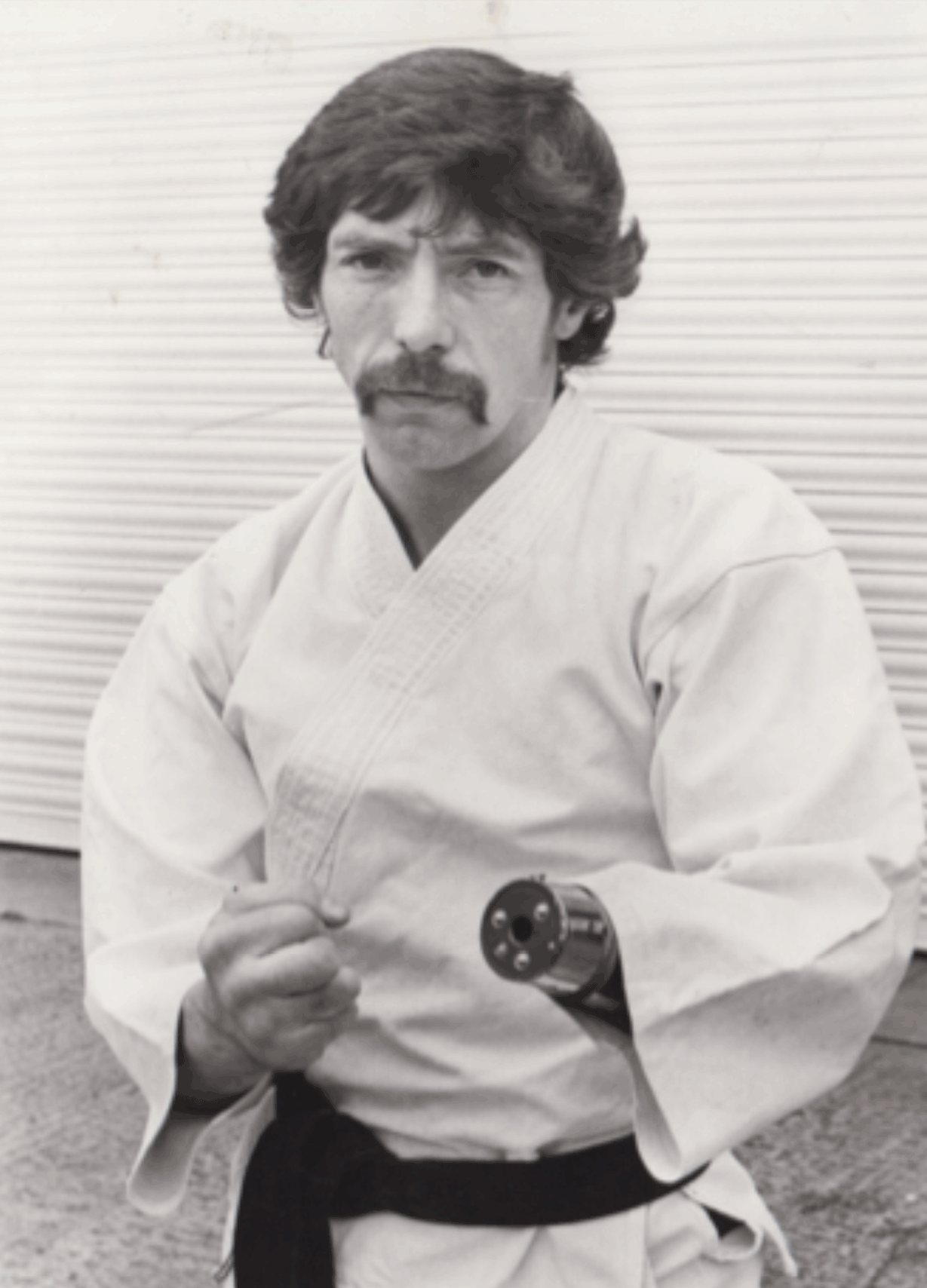 Northumbria URNU members were very honoured to have Owen Murray M.B.E 6th Dan come in as a favour to his comrade in karate Colour Sergeant Mick O'Donnell to give them a talk during Drill Night. A very charismatic character that led a particularly colourful life, his relaxed style of talk captured the attention of the Unit as he described his journey from losing his hand at an early age in a factory accident, through to a distinguished career representing Great Britain in the Karate squad and has been a member of KUGB for 44 years and started his own self defence company alongside numerous other ventures.

With the aid of some pictures on a slide-show, Owen led the Unit through the trauma of losing his hand as a young man in a factory accident, the injury exaggerating an already shy persona. However Owen made it abundantly clear that after a short stint of alcoholism directly after the incident, his life altered dramatically after beginning Karate training. Setting a standard that remained through his life, after asking an instructor at his first training session, "Is it a problem for you?" holding up his prosthetic arm and receiving a resounding "no", Owen demonstrated that he was just as able in fact more so than most people. "No one saw Owen as being disabled because no allowance was made for it."John Holdworth, his first instructor.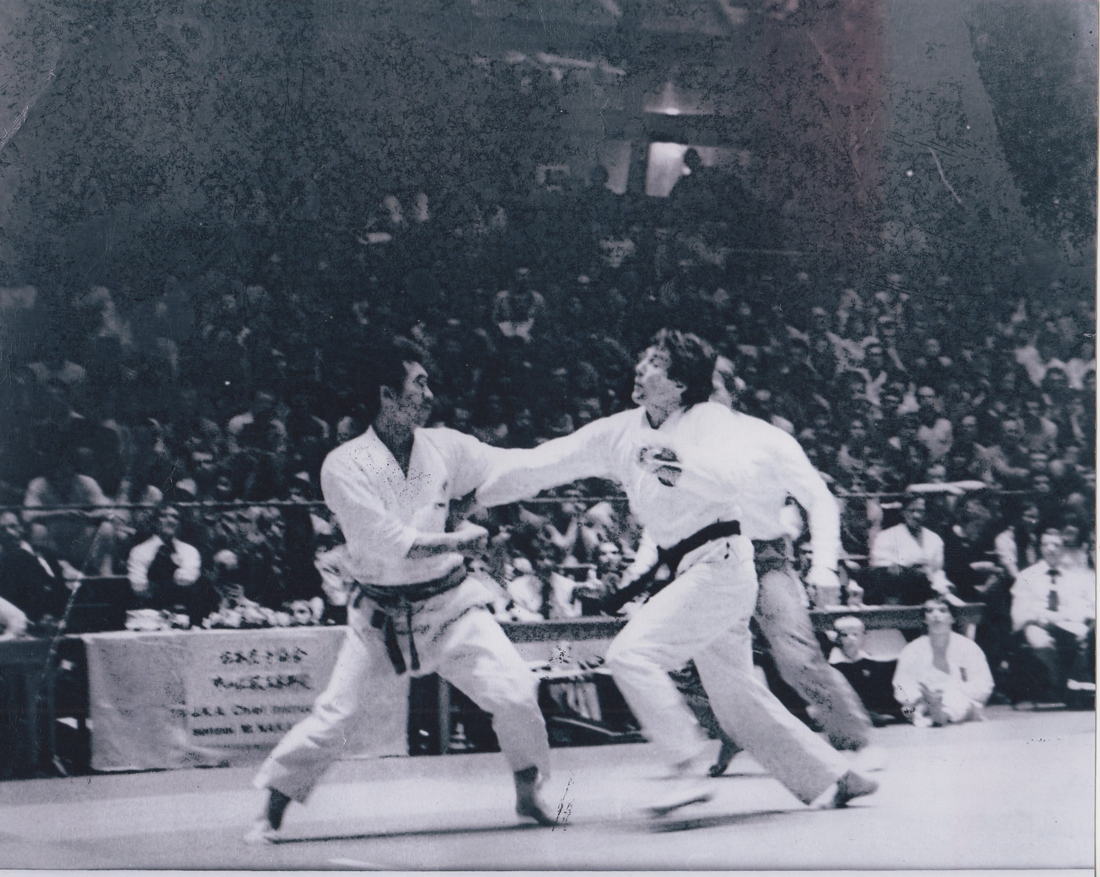 Owen's passion for Karate and self defence was obvious. Humbly detailing his achievements that include winning gold at European championships, and captaining the team that won gold at the British Championships amongst many, he was clearly at the top of his game. By this point you had to remind yourself that this champion was short of a hand. It put any of your own ailments firmly into perspective, particularly as Owen talked of how intense his training regime was, the amount of students who tried and failed to keep up with him as he trained relentlessly numbered many, whilst those who stuck it out, including our COXN were the few to make the elite team that Owen selected for Sunderland and Team GB. Even now Owen's training regime of sixty sit ups and twenty press ups ten times a day as well as his normal training is intimidating. However it was made evident by the detail with which Owen talked about his various team mates that he respected all of them, as they shared his passion, and despite his very obvious success, had remained very humble and down to earth.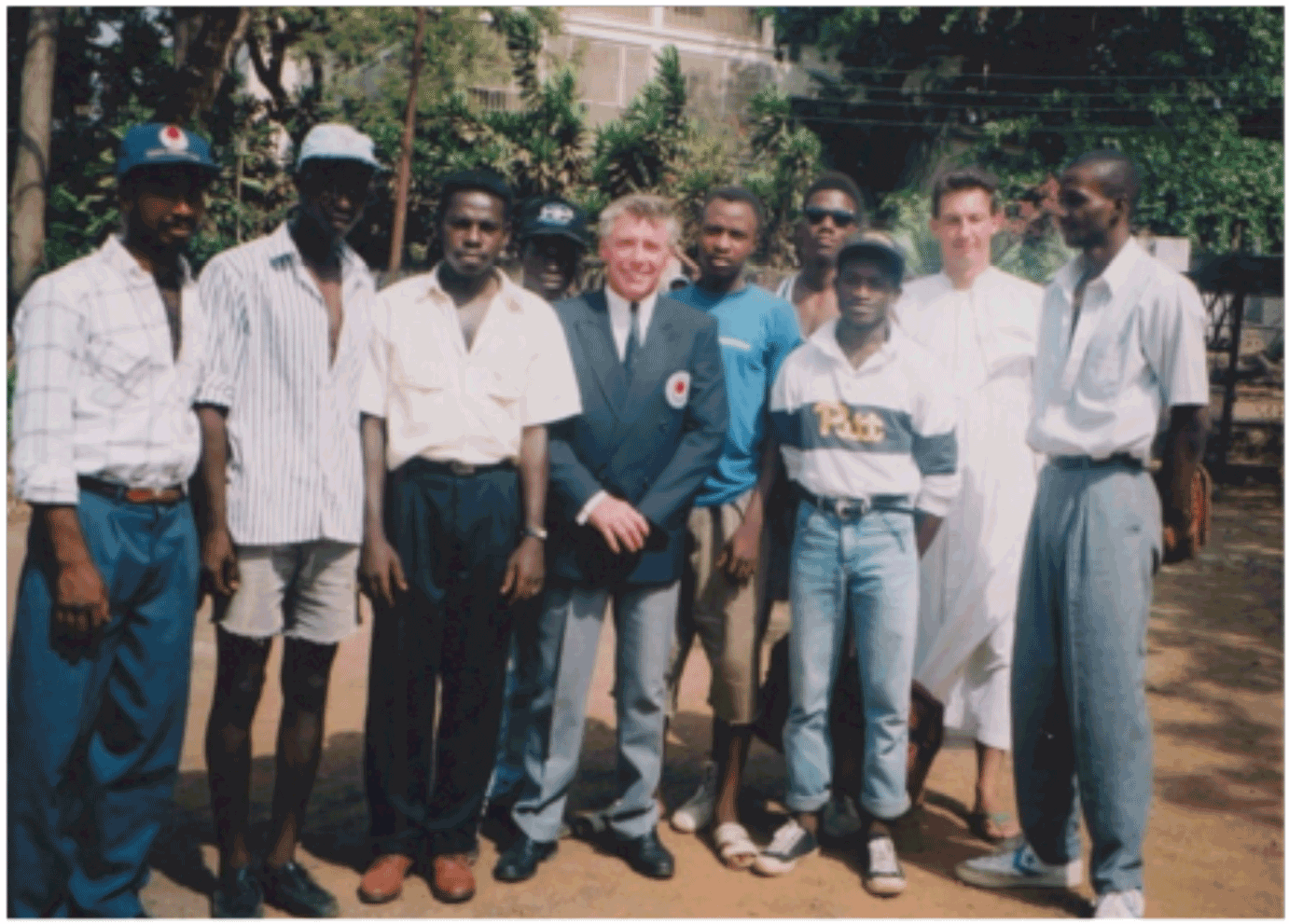 Whilst it was karate that gave Owen the confidence and fine tuned his fighting spirit, he put his fight to good use in other areas; a surprising twist to his talk was about his trip to Sierra Leone. Travelling to Sierra Leone in February 1993 to join Paul Jenkins, a member of Newcastle Dojo to assist him in charity work. It was news to Owen to discover that he had gone to volunteer in a country that was in the midst of a violent civil war as he had agreed and set off on good will. Owen spoke vividly about the shocking poverty which these civilians lived in, life expectancy was down to 42 years, people were visible starving, polio was rampant as there were very few safe supplies of drinking water and there wasn't even an electricity supply to Freetown. However Owen focused on the positives of his time with the Christian Brothers, which included teaching karate at the dojo there, creating some stability and giving some discipline to the youngsters in the area in particular. This stability and safety his teaching provided was sorely needed, one of Owen's most chilling tales was about a young man, who after witnessing his classmates beheading by guerrilla fighters, retrieved the head, kept it, and turned it into a lamp. A shocking memory for any crowd. His experiences with the Christian Brotherhood also brought him into contact with Brother Sneider, a German limb maker, who'd spent 18 years there making wooden limbs for the many polio victims and lepers. This led Owen to talk avidly about the children he had encountered at Freetown Cheshire Home, who had been disabled by Polio, yet they were still playing football and amazed by the fact a white man could be disabled also. Whilst Owen had clearly spread himself very thin, describing that his work rate, lack of food and water and extreme heat rendered him very ill on multiple occasions, he had remained dedicated to his students and lead them through multiple grading during his time there. It was clear that Owen's time in Sierra Leone had a profound impact on him.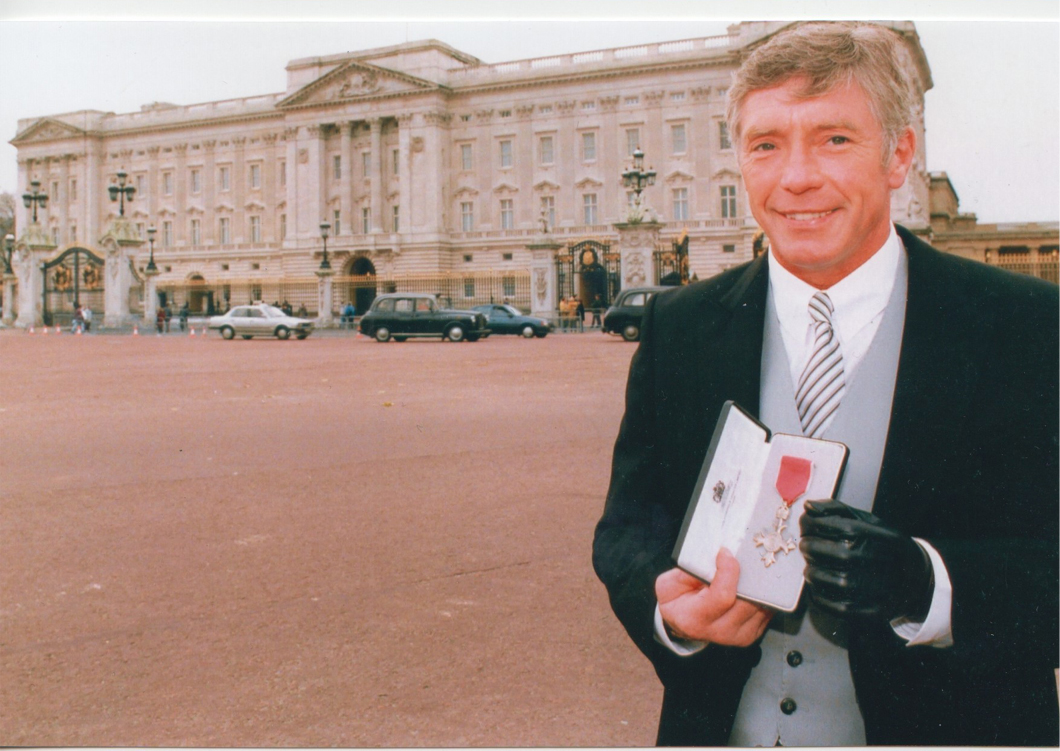 In his typically laid back manner, Owen downplayed all the charity work he had done over the years, both individually and as part of his company Remploy. One particularly awe inspiring method of fundraising was doing 3,760 sit ups in an hour outside a pub to raise money for a friend at another dojo who had cancer. This was one event in many that displayed Owen's enthusiasm for a challenge, particularly if it was for a good cause. After many years of fundraising, Owen was awarded and M.B.E was his services to the disabled in 1994, he recalled with good humour about how the Queen pushed his hand away after pinning his medal on as a method of keeping schedule. Fortunately we were able to see this as Owen had a video, as he hailed this understandably as one of his proudest moments.
It was just karate and charity that Owen has succeeded in however, after working at Remploy for many years, alongside being the security for multiple Sunderland clubs, he set up his business Sure Safe in 1996. This company uses all of Owen's skills, teaching self defence in a practical manner to individuals and businesses. As some students later encountered as they were volunteered to participate in examples in the bar afterwards, Owen combines his skills at de-escalating a situation verbally whilst using his karate skills in a practical manner to deal with some very real life situations. His teaching style was very motivating and no-nonsense, but all the students left with a better knowledge of how to handle themselves than what they'd arrived with.

Throughout his talk, Owen welcomed the NURNU members to get involved and ask questions, of which there many, ranging from how he had first coped with losing his hand, if he would return to Sierra Leone, down to what was your proudest victory in karate, he answered all of them with real honesty and humour, making it hard to believe that this was a man who wasn't keen on public speaking.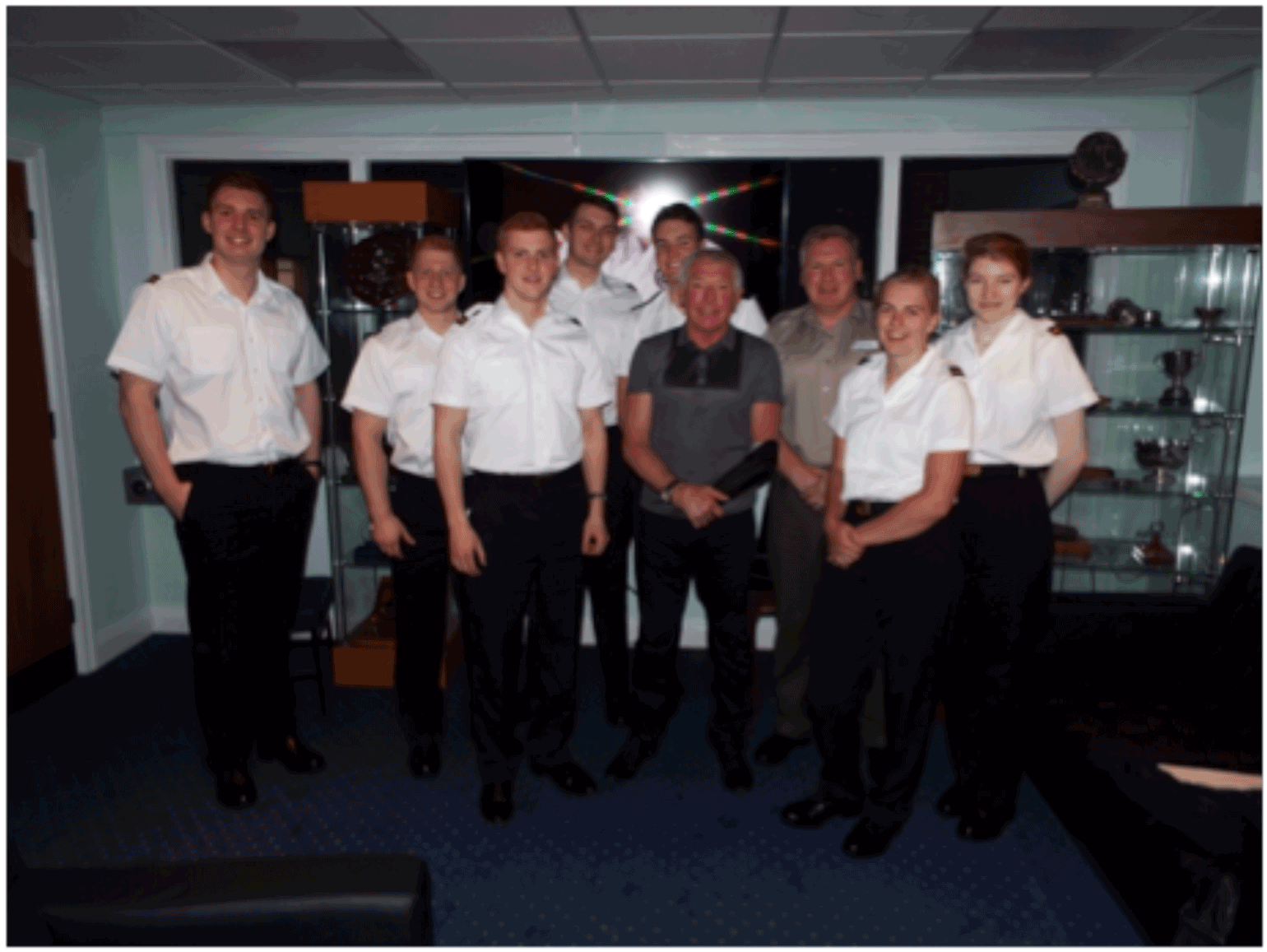 We at Northumbria URNU were very grateful to Owen for coming in to talk to us, sharing his interesting and inspiring experiences, leaving us with an impression that if you've got enough fight in your belly there's only your own discipline and work ethic standing in your way. That and you should always have another beer, even if you're about to crack out close to 3760 sit ups outside the pub.

Much obliged to Owen Murray and we hope to host you back at HMS Calliope in the near future.
Last Updated Wednesday 4th May 2016
This month we've added the next videos for members to view where I explain how you can the right weapon to the right target.
Right weapon - Right Target Laura versus Owen - (Excellent) from Owen Murray M.B.E. on Vimeo.
Owen, Tom and Paul right weapon to the right target (eye) (Good) from Owen Murray M.B.E. on Vimeo.
Owen looking at camera ridge hand strike right weapon right target (V.Good) from Owen Murray M.B.E. on Vimeo.
Last Updated Wednesday 30th March 2016
This month we've added the next videos for members to view where I explain how you can use various parts of your body as a weapon. These are parts of the body that you might not ordinarily think of using if you were ever confronted with a challenging situation.
Using your body as a weapon (various) from Owen Murray M.B.E. on Vimeo.
Using your body as a weapon (chin) from Owen Murray M.B.E. on Vimeo.
Using your body as a weapon (head butt) from Owen Murray M.B.E. on Vimeo.
Last Updated Tuesday 1st March 2016
This month we've added double the amount of new videos. These can be viewed only if you are a member and have our password.
Firstly Owen disusses the 3 "F"'s ! Do you know what the 3 "F"'s are?

2. Fight Flight or Freeze in the gym with class from Owen Murray M.B.E. on Vimeo.
Then below Owen discusses what the 10 Factors are as to where power comes from..
Owen discusses ten factors where does power come from (Good) from Owen Murray M.B.E. on Vimeo.
Last Updated Tuesday 23rd February 2016
We recently ran a course at Conyers School in Stockton-on-Tees.
Here is some of the feedback !
"Owen was fab again! Fab session, very worthwhile. I can't wait for the session next year." - Teacher at Conyers School

"I can't believe how useful it was. I came along to have a laugh but it really made me realise how vulnerable I was and how, if under attack - I would do all the wrong things! A really valuable session. Thanks Owen!"

"I would recommend this for all college students. Fantastic day!"

"Absolutely brilliant day. I've already practiced it at home on all my family members!"
Last Updated Sunday 31st 2016
A grey area for many people is self defence and the law. Would you know what the maximum possible prison sentence would be for someone making a threat to kill another person?
Would it be:
a) There would be no custodial sentence. The court would more than likely simply dismiss this without any evidence that there was any intent.
b) Up to 18 months suspended.
c) Up to 10 years in prison.
You may be surprised to learn the answer. Click here
Click here to read some interesting content we have added regarding self defence and the law.
It is all to do with how you perceive the level of threat.
And that is what I explain in the four new videos we have uploaded relating to dynamic risk assessment. You can view them below.
Simply tap in your membership password.
In the meantime stay out of trouble.

Owen talks about Dynamic Risk Assessment video 3 from Owen Murray M.B.E. on Vimeo.
Owen talks about Dynamic Risk Assessment video 2 from Owen Murray M.B.E. on Vimeo.
Owen talks about Dynamic Risk Assessment video 1 from Owen Murray M.B.E. on Vimeo.
Owen talks about Dynamic Risk Assessment video 4 from Owen Murray M.B.E. on Vimeo.
Last Updated Wednesday 23rd December 2015
With another year drawing to a close it's about that time again to wish you all a Merry Christmas and Best Wishes for the New Year! In 2016 Gary will be uploading more videos and adding some very interesting articles (for our Members) relating to Self Defence and the Law. We have also been talking about releasing a Podcast for members to listen to on subjects such as "When do you call the Police?" and "What happens when the Police become involved?".

Last Updated October 21st 2015
On Sunday gone we made some new videos relating to anti-rape techniques (Number 21 of 25). It's a serious subject but Craig and Laura, two of my regular pupils handled these videos very well. We've uploaded several videos to give people a sample of the type of videos that are available to paying members, and we will leave them password free for you to view for a limited period only. Please take time to watch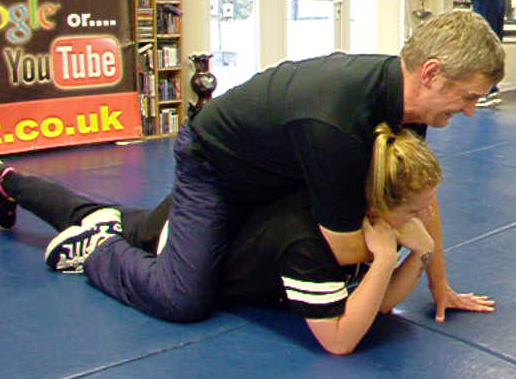 through these videos they show how simple techniques could help females and (indeed for that matter males) if ever they found themselves in an awkward situation where there are attacked by a sexual predator. Paying members will be able to view these with the usual password once the password protection goes on in the usual way. Click here to view the videos. Free for a limited time only.
Update for September 2015. See young Michael learn (the hard way!) about the difference between sleepers and chokes more...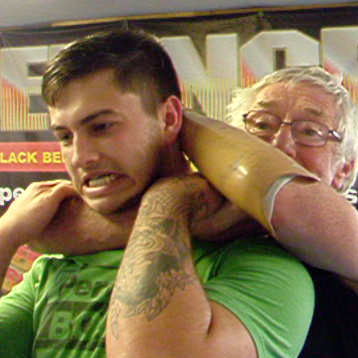 More new members joining all the time, one of whom, Andy asked me to video the clothes grab from the front move. Members (including Andy) can view these videos by clicking here. Once you have joined you can either practise with me in person at the gym and / or ask for bespoke videos to be made for you to watch later in your own time. Members who have already joined can watch these videos by entering your password in the usual way.

Update for August 2015. Good to see a few new members joining recently and soon they will be able to see new videos on my website. Gary who looks after my website for me is busy uploading the number 25 videos which relate to defence against multiple attackers and we have got three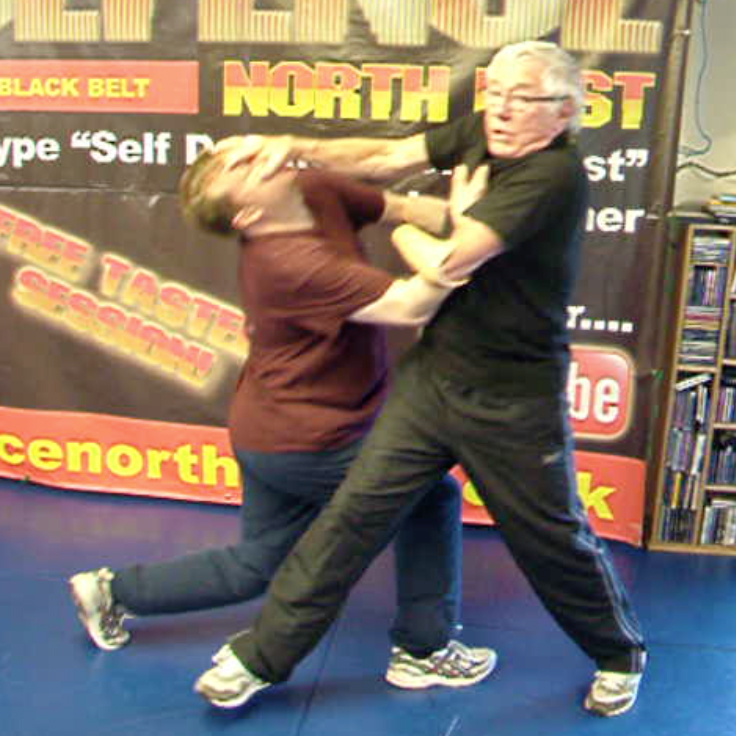 new videos at level two, also Levels 3+4 added July 31st 2015. These three videos give you three scenarios as to how to deal with two aggressors at the second level of perceived threat. New and current members are reminded that it's not just about the videos that are already covered on my website. You can email me with requests for scenarios you may feel have not been covered on the website. Once you have become a member and signed up through PayPal for only £2 per week! you can email me with your suggestions. Ideas we have had put forward recently have included scenarios such as "what do you do if you're attacked while sitting down driving your car, when you're stuck in traffic". Or even out how to handle an aggressor at your front door (therefore possibly in a confined space). These videos and more are available to view in my members section of my website. But remember stay out of trouble!

If you can't get to my gym, or if you don't live in the North East of England, or simply want to learn self defence online.....sign up now and view my videos shot at my gym. Click Here.

We are busy now uploading all the videos that will be available to view for anyone wanting to teach themselves self defence online. The videos are being shot and uploaded to my website each week based on our weekly self defence session every Sunday at my gym. So, if you can't make it down in person the next best thing is to become a member and watch the videos from the comfort of your own home! The dates each topic is covered are on the 'Members' section. We upload the videos as we go and they are availbale to view during the week from Thursday morning onwards.

All the lessons have different participants in that some videos show a male versus male aggressor, some show a male versus female, female versus female (hairpulls) etc. There are some for parents to show children how they can learn to defend themselves. Some videos will be shot in real life scenarios, for example a park during the day and then that same park at night! For only £2.00 per week you can become a 'Member'. We will then email you with a password (within 24 hours of signing up through PayPal) to have access to the videos. Interested in seeing the good stuff ?? Click Here
We will also be open to request from members at to what they would like the videos to feature. Once you have signed up you will be able to suggest techniques to be featured in future videos as we intend to add new videos on a weekly basis. Interested in seeing the good stuff ?? Click Here
We also intend to feature research on 'the law and self defence' (United Kindom only). Where do you stand in law if you use these techniques? How and when (and how much force) does the law permit you to use in self defence? We will be showing examples and precedents that have been set already by test cases in the courts of law in this country. All will be revealed soon in my 'Members Section'.
NEW CLICK HERE TO VIEW MY YOUTUBE CHANNEL

Courses Available Soon For People Of All Ages , Male or Female
Young or Old you can benefit from my training.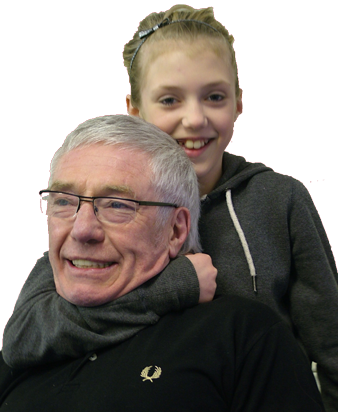 * BUILD CONFIDENCE
Lack of confidence is an inner thing. Please do not let this put either you (or in the case of parents) or your child be put off coming on my courses -- the whole point is to nurture and build your self esteem / confidence -- Only you can make that first step.

* KEEP FIT
If you are worried about being 'unfit' - then please don't worry about this (the other 95% of the population are also 'unfit'!) and anyway that's the whole point! I take these sessions very gently based on each individuals personal fitness levels.
* PROTECT YOURSELF!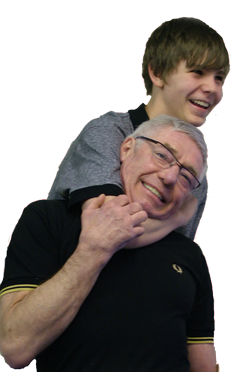 * PROTECT YOUR FAMILY!
* PROTECT YOUR CHILDREN!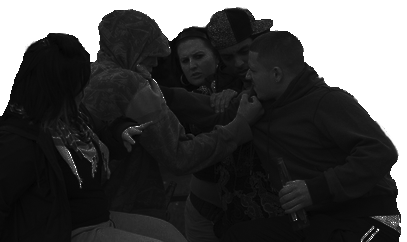 "SelfDefenceNorthEast" is a trading name of Owen Murray MBE T/A SURESAFE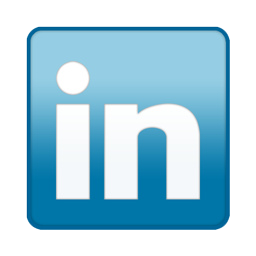 Last Updated: 01-07-16